Capabilities

Textape maintains a unique production capability which allows us to meet your specifications for tapes, labels, films and other adhesive products.  We custom spool, slit and print your tapes and films in-house.  If you require an unusual width or unique die-cut, call us and we will get started working to meet your needs.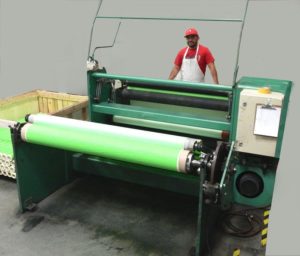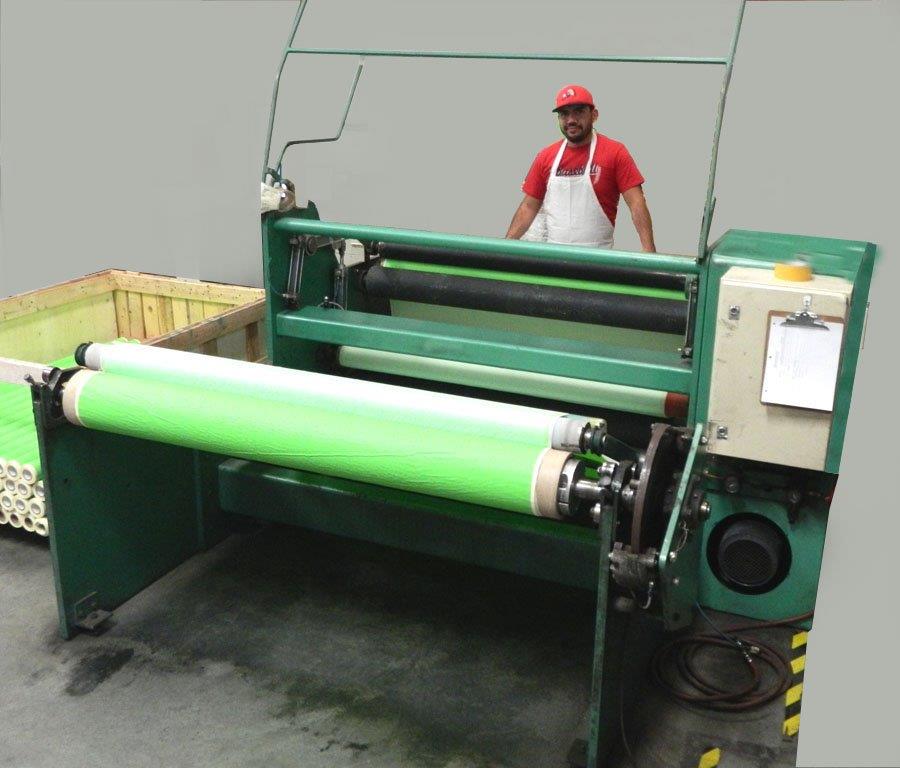 Textape's logging and rewind-slitting machines enable us to convert "mill rolls", which results in lower raw materials costs for Textape – and in turn – lower costs for our customers. They also allow us to provide any tape in virtually any width or length and on any core diameters.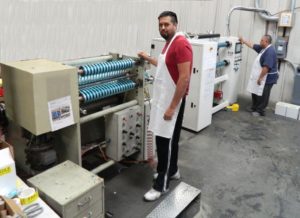 Our "Beech", "WebTec", "Javelin" and "Lever" single-knife slitters can slit most materials to a plus or minus tolerance of .002"; in addition, they can accommodate mill rolls as wide as 80″ and O.D.'s as great as 28″.
Textape supplies printed pressure- sensitive and water activated tapes using equipment such as the "Siat" flexographic printing machine. This equipment delivers high productivity and excellent registration.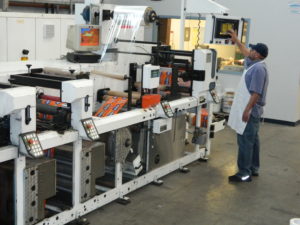 Textape converts PE cling films and LDPE stretch films using these "CGA" Mark V heavy-duty, semi-automatic slitters/rewinders.