Departments
Textape's sales force is knowledgeable about the products and services that we offer; they are prepared to work closely with you to determine which products will fill your requirements the most effectively.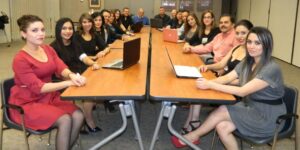 Textape's customers are constantly praising our Customer Service Department for their attention to detail, their professional manner and their sense of urgency.  In this picture (left to right) are: Michelle Morales, Jasmine Comer, and Fernanda Navarrette.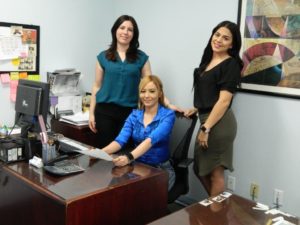 Textape sources around the globe and our purchasing department is responsible for purchasing, scheduling, and expediting requirements for over 100 "Fortune 500" companies. Pictured are: Marlene Cisneros / Purchasing Manager (seated) & Luis Gonzalez / Vice-President.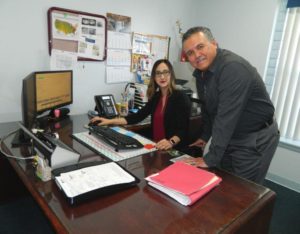 Our Quality Control Department achieved registration by Underwriters Laboratories to "ISO-9002" in 1999. We are currently ISO 9001:2015. In order to maintain this registration, UL visits Textape annually to audit all phases of our business. Pictured are: Lili Velazquez & Mario Ramirez (seated) / Quality Engineers.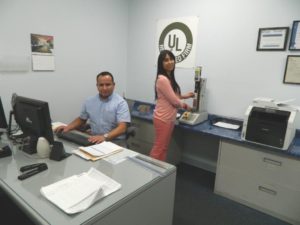 Textape stocks over 140 brands of pressure-sensitive tapes and allied materials at our ten warehouses.  The brand names range from "A to Z" (Achem to Ziptape).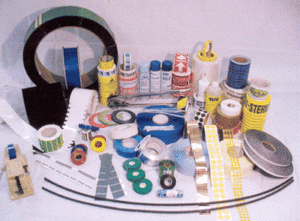 ---